Aliquot Piano Solos
Review: Original Sound Version
Available at Amazon.com and downloads at iTunes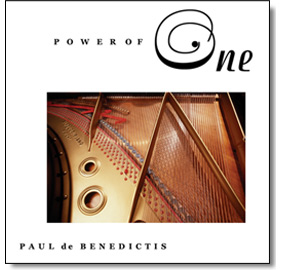 Listen to 2-minutes of music preview HERE
Independent record label Mnemonic Records has released the 20th anniversary reissue of "Power of One," an album of original solo piano compositions by Paul James de Benedictis performed on his 1889 Bluthner grand piano.
The release is offered as a CD, re-mastered from the original analog master tapes. A DVD, with a surround mix that places the piano in a 'small concert hall soundscape' for an alternative listening experience is also available by contacting Mnemonic Records directly. The "Power of One" DVD contains audiophile-quality 96k 24-bit stereo, along with the surround mixes in Dolby Digital and DTS formats.
Originally recorded in March 1987, Power of One was released to the public in 1989. Paul de Benedictis recorded each piece with his 1889 Bluthner Aliquot grand piano at The Music Annex in Menlo Park, CA. Fred Catero and Bryan Bell were the engineers, with Al Owens tuning the piano each day.
Power of One was composed over four years and was recorded in three days. Each piece was performed live without any editing. The album is presented here in its original stereo format remastered for CD, and mixed for surround on DVD, also including 96kHz 24-bit stereo, all mastered by Paul Stubblebine. The original album was produced by Bryan Bell and Paul de Benedictis, the remastered version was produced by Paul de Benedictis.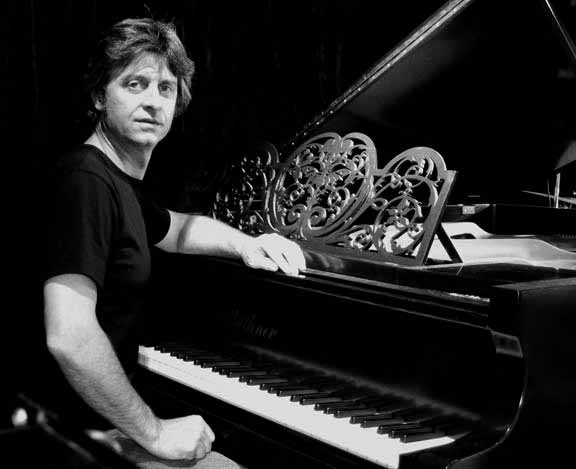 Web site and all contents © Copyright Mnemonic Records 2014, All rights reserved.